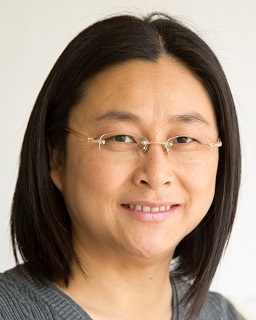 Ms. Helen Wong is the principal of Cornerstone and has taught students from preschool through high school in Mainland China, Hong Kong, and the U.S. Her background includes roles as the former founding principal, head of the Chinese program, and Chinese teacher at Wellspring International School. Previously, she worked for Yew Chung International School at its Hong Kong and Silicon Valley campuses for 13 years, serving as a teacher, head of the Chinese program, and Vice Principal. Before immigrating to Hong Kong, Ms. Wong taught at Jinguang Elementary School in Fujian, China.

Ms. Helen Wong holds a bachelor's degree in Education from Hong Kong Baptist University and a master's degree in Chinese from San Francisco State University. She is currently completing her Ed.D with the University of San Francisco.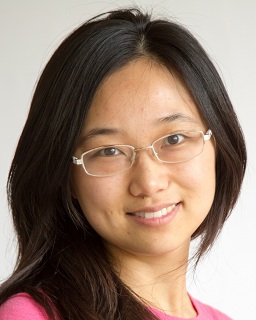 Ms. Gaya Gao completed her master's degree in Foreign Language Education, specializing in teaching Chinese, at the University of Pittsburgh. Ms. Gao has four years of Chinese teaching experience in the United States. Her specialty is preschool age and lower elementary age students. Ms. Gao is a current member of The American Council on the Teaching of Foreign Languages (ACTFL), Pennsylvania State Modern Language Association (PSMLA), University of Pittsburgh Council of Graduate Student of Education (CGSE) and the Chinese Language Association of Secondary-Elementary Schools (CLASS).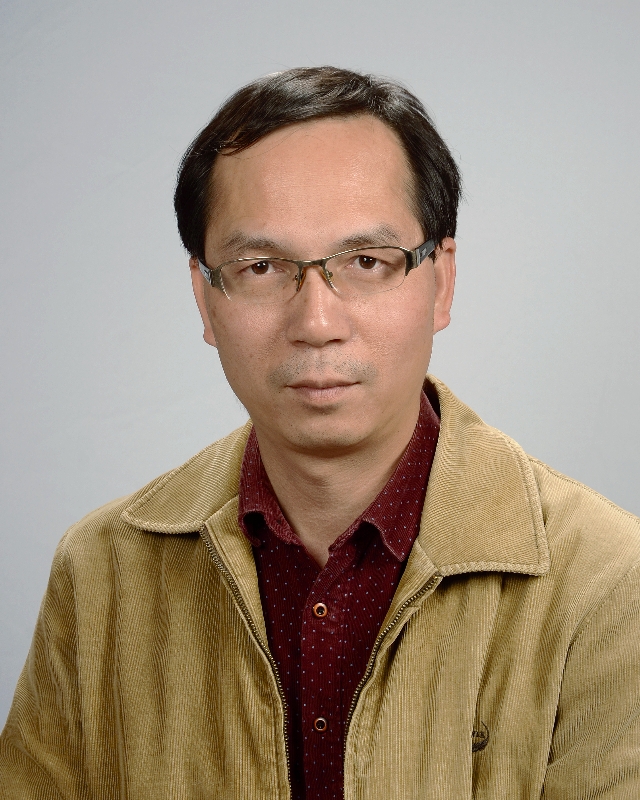 Mr. Haiqiang Chen graduated from San Francisco State University with his master's degree in Education, concentrating in teaching Chinese as a second language. Before coming to the United States, Mr. Chen was a certified Chinese teacher in China. He has 18 years' teaching experience in teaching students individually and in group classes. Mr. Chen is an experienced, self-motivated, confident and open-minded teacher.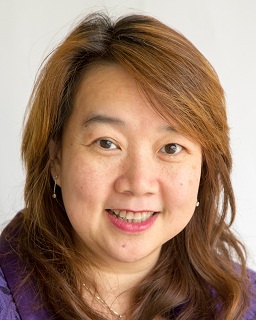 Ms. Fong earned her bachelor's degree in Multi-Disciplinary Studies and majored in Education and Psychology at Cambridge College in Massachusetts. She is an experienced educator who has taught Chinese to all ages, from preschool students to adults, since 1993. She is a former Director at the Beijing Language Institute in Boston, Massachusetts. Prior to immigrating to the United States, she also worked as a Chinese language teacher at a public elementary school in Hong Kong. She holds a teaching certificate from Beijing Language University, specializing in teaching Chinese as second language, and has passed the California Subject Examinations for Mandarin Chinese teaching. She received her Mandarin Chinese Trainer Certificate from both Hong Kong Baptist University and Beijing Normal University.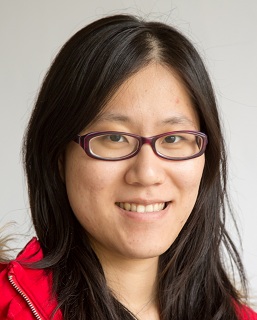 Ms. Zhang earned her bachelor's degree in Teaching Chinese as a Foreign Language from Zhejiang University, China. In college, she worked at the biggest foreign language training institute in China, the New Oriental School, in Hangzhou. She obtained her master's degree in Chinese from San Francisco State University and worked in the Confucius Institute at SFSU. She has taught students of various ages in the Bay Area for two years. Ms. Zhang enjoys helping students build bridges between different cultures through her Chinese language teaching.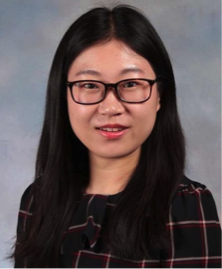 Ms. Fu earned her bachelor's degree in Chinese Linguistics and Literature from Shenyang Normal University in Shenyang, China. She earned her master's in Second Language Teaching at California State University, East Bay. Ms. Fu aims not only to improve her students' reading, speaking, listening, and writing skills, but also strives to motivate them to become lifelong learners.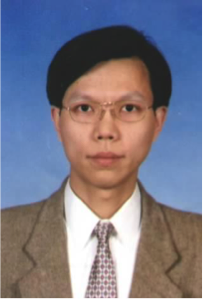 Mr. Frank Yang has been teaching Chinese at all levels in China, the UK, and the US for over twenty years. To his classroom he brings enthusiasm, experience, and solid knowledge of Chinese language and culture. His student-centered teaching emphasizes engagement by promoting active participation and constant interaction in an encouraging, conductive, and enjoyable environment.
Mr. Yang earned his master's in Modern Chinese at Beijing Normal University and bachelor's in Chinese Language and Literature at Huazhong University of Science and Technology. He is certified by China's Department of Education to teach Chinese as a Foreign Language.
Besides teaching, Mr. Yang also enjoys spending time with family, reading, listening to music, and sports.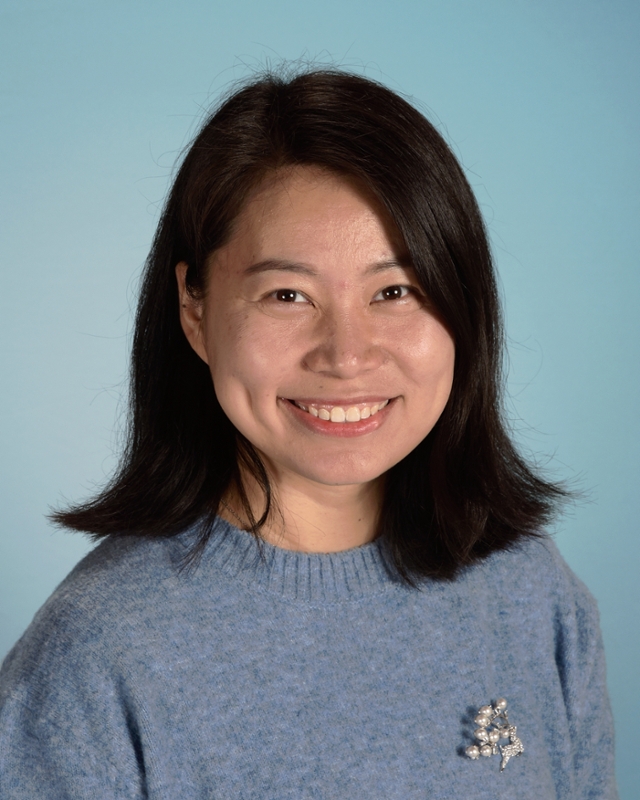 Ms. Jinyi Li has two master's degrees—one in Educational Psychology from the University of Iowa, and one in Developmental Psychology from Hunan Normal University. With a strong passion for teaching language to children and six years of teaching experience in China, she is excited to help develop your child's Chinese skills at Cornerstone Learning Foundation.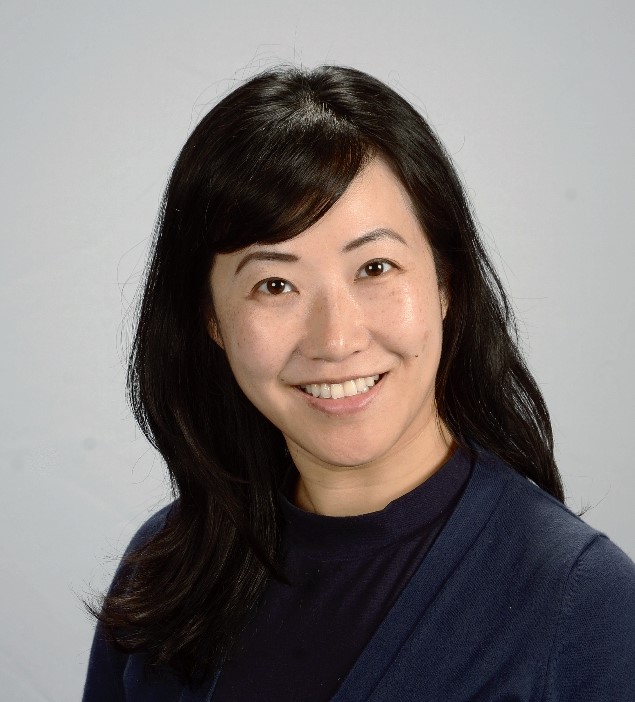 Mrs. Wency Toriyama is excited to be joining Cornerstone Learning Foundation as an English teacher to the new full day program. She was born and raised in the Bay Area. Wency obtained her bachelor's degree from UC Irvine and her Multiple Subject and Special Education teaching credentials from National University. Her teaching career began with educating fourth graders in Newhall School District. Wency then joined Bullis Charter School as a Kindergarten teacher, Mandarin Specialist and an associate teacher working primarily with first and Kindergarten grade levels after she moved back to the Bay Area. Wency believes learning should be a lifelong pursuit and her role as a teacher is to make continuous improvements to maintain enjoyable lessons for her students. When not teaching, Wency enjoys going on day trips in the Bay Area with her family. She has a creative 6-year-old daughter and an energetic 4-year-old son.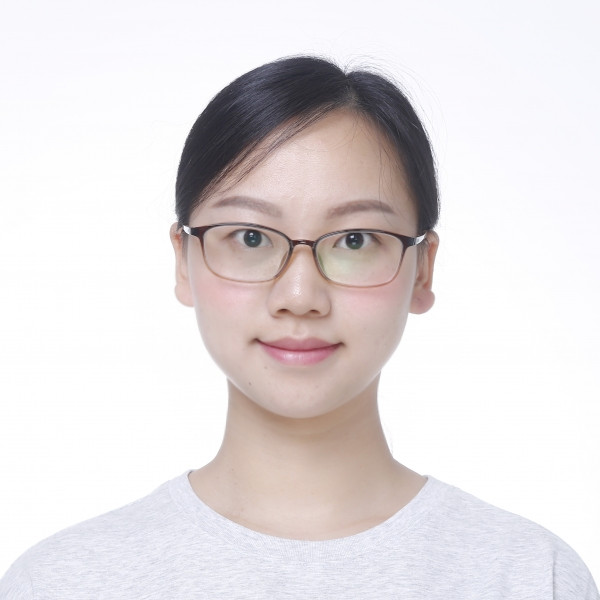 Ms. Chen majored in Chinese Linguistics and Literature at Hefei Normal University, and earned her master's degree in Chinese Philology from Shanghai Normal University. Ms. Chen obtained her Chinese Teaching Certificate in 2011. Before joining Cornerstone, she taught in one of the biggest public elementary schools in Shanghai. Ms. Chen is committed to making every lesson interesting, exciting, and meaningful. In her spare time, she likes to do yoga, jog, and play badminton.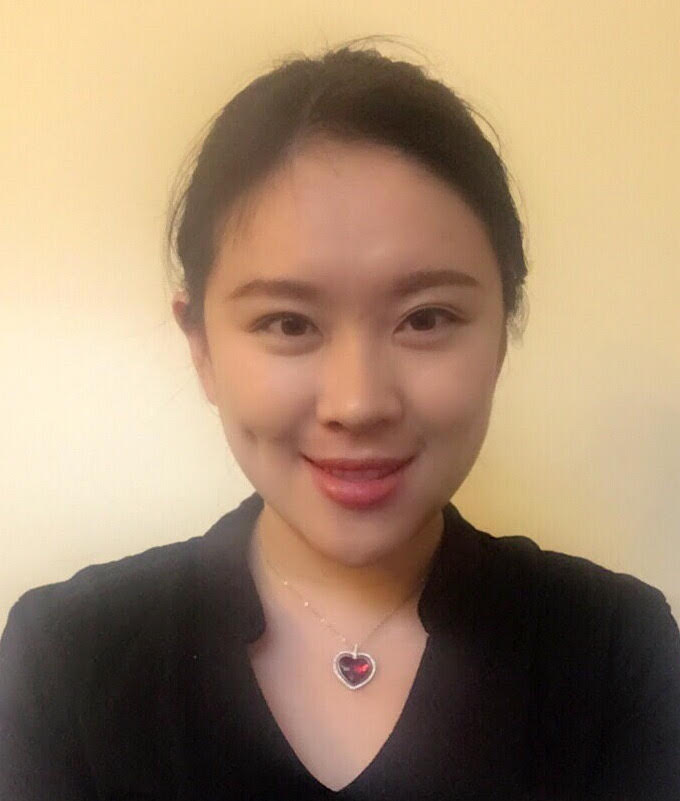 Ms. Liu holds a bachelor's degree in Chinese Language Education and is certified in teaching Chinese as a second language. She hails from Shandong, China, known as the birthplace of Confucius and of Chinese public education. After graduating college, Ms. Liu traveled across China and abroad to teach Mandarin before settling down in California. Ms. Liu lives in Sunnyvale with her husband and loves swimming, hiking, and reading.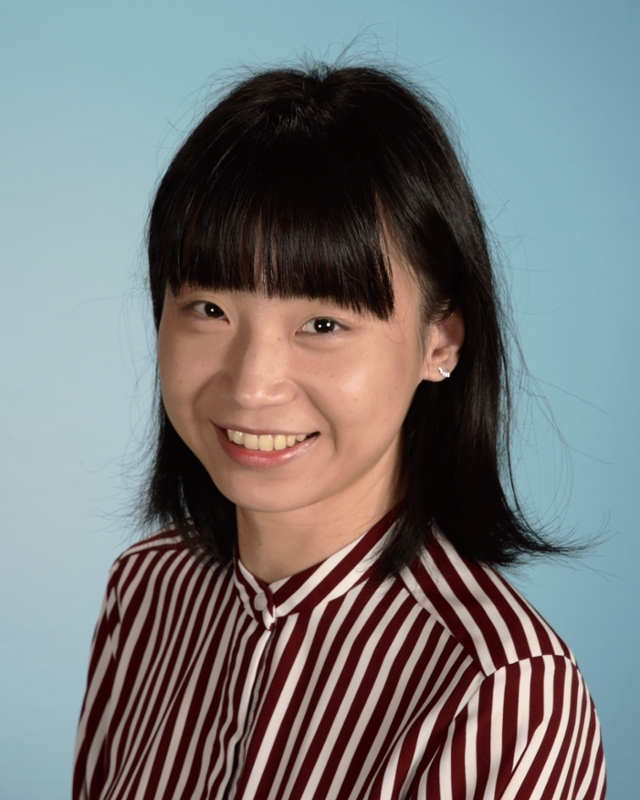 Ms. Han is from Chongqing, China. She obtained her first master's degree in Applied Psychology from Southwest University in Chongqing, and her second master's degree in Education from the University of Massachusetts, Boston. Ms. Han has taught upper elementary classes since she joined Cornerstone in 2015. In her spare time, she enjoys cooking and sightseeing.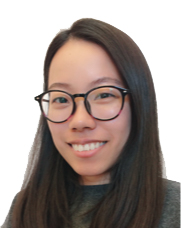 Ms. Lai earned her bachelor's degree from Guangdong University of Education in Guangzhou, China. Since moving to the Bay Area, she has furthered her expertise through San Francisco State University's Early Childhood Education program. Ms. Lai's passion for and commitment to high-quality education are reflected in her daily interactions with children, parents, and colleagues in the Cornerstone Learning Foundation family.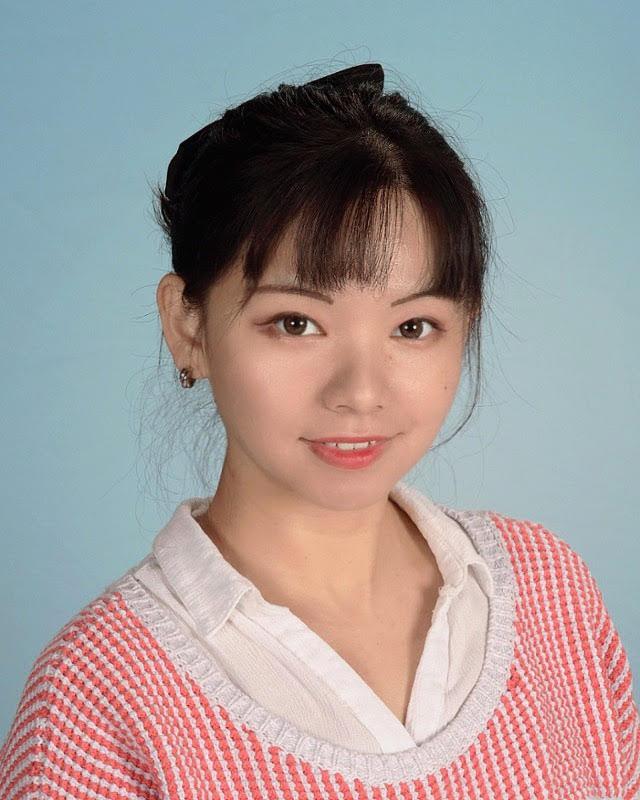 Ms. Min graduated from a renowned Art Middle and High School in China, has professional art education in musical theories, dancing, vocal music, piano, and keyboard. She has more than 15 years of on-stage performance experience. She is currently a member of a local Performing Arts group. She also has experience in teaching beginner students piano and dancing lessons. Ms. Min graduated from Texas A&M University with a Ph.D. in Educational Psychology and joined the Cornerstone family in January 2019. She holds a certificate in Chinese Language Teaching and has multiple years of teaching experience.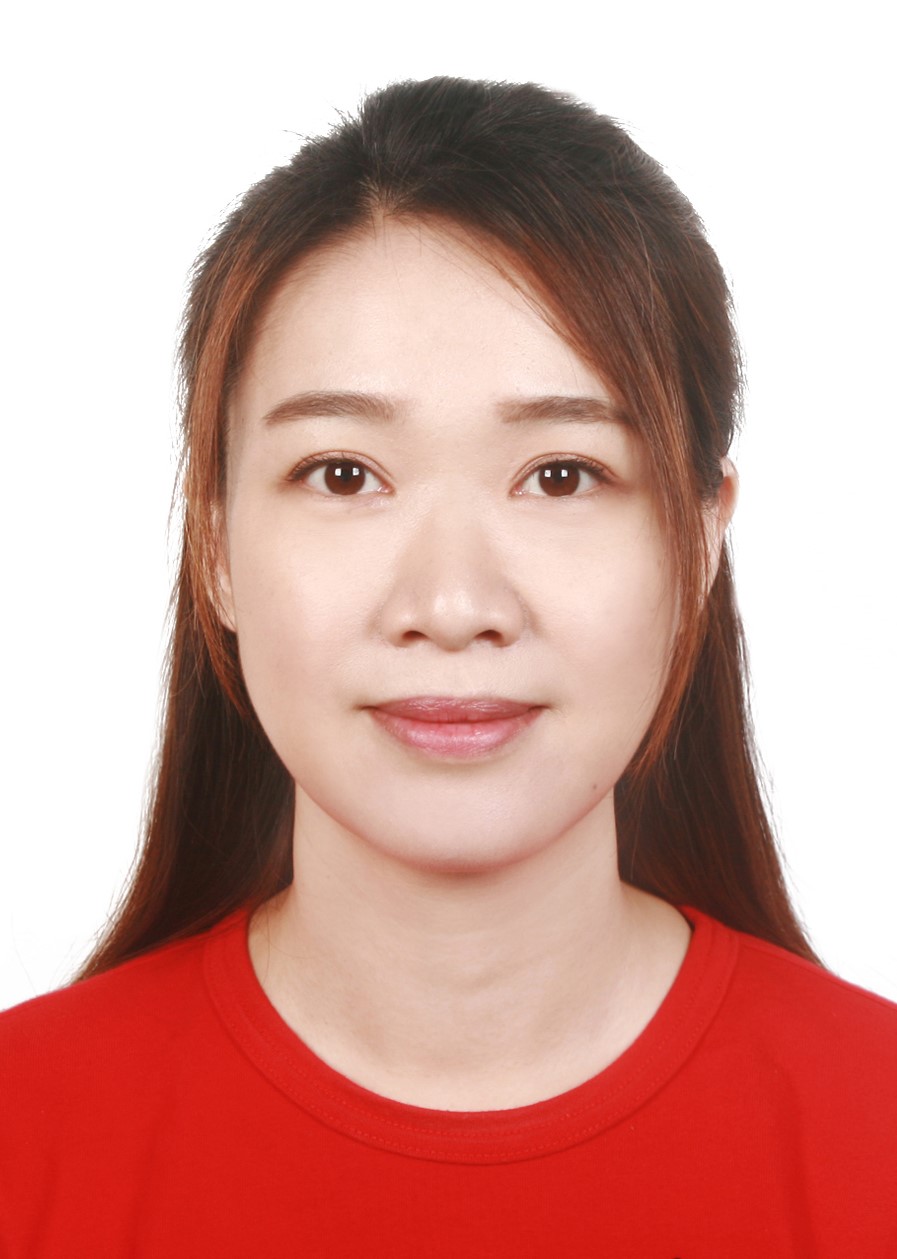 Ms. Gan is a native of Chengdu in Sichuan, China, the home of the giant panda. She earned her master's degree in Child and Adolescent Development from San Jose State University. Prior to joining Cornerstone, she worked at a local preschool for several years. Ms. Gan is passionate about spreading Chinese language and Chinese culture to the next generation, as well as integrating Chinese traditions with modern educational theories in her teaching practices. Her goal is to help children develop physically, socio-emotionally, and cognitively during early childhood.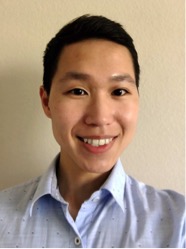 Mr. Hsuan-Chen Liu holds master's degrees in Teaching Chinese as a Foreign Language (TCFL) from Saginaw Valley State University in Michigan and Ming Chuan University in Taiwan. He is also a current member of the Chinese Language Teachers Association (CLTA). Mr. Liu is a passionate educator who has a wide range of experiences in teaching Chinese language and culture to elementary school students, teenagers, and adults. Previously, he taught students from the United States, Korea, Thailand, and Kazakhstan at International HAN Institute in Taipei. He likes to create an engaging environment for students and believes that it is absolutely possible for every student to become successful and confident.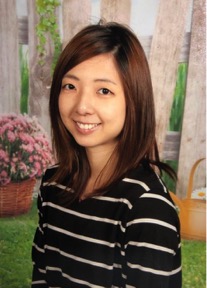 Ms. Kao is a graduate of Shih Chien University in Taiwan. She moved to the Bay Area in 2013 and joined Cornerstone Learning Foundation in 2014. Ms. Kao devotes herself to the excellence of education and loves incorporating arts and crafts into her language teaching classes. Ms. Kao's caring personality, dedication, and talent make her class a welcoming and stimulating learning environment for her students. Ms. Kao, seeking further learning and growth, is also enrolled in the Early Childhood Education Program at Foothill College.